Aging Treatment Plan
Stemaid programs are 2-5 weeks in length, depending on your condition and severity of your symptoms. Every candidate for stem cell therapy receives a customized plan to help achieve the highest success rate, however, a "typical" plan for the treatment of patients with this condition might include the following over 4 weeks of treatment..
Stem cells
20 stem cell IVs
Plurisomes
4 Plurisomes IVs
Peptides & Nutraceuticals
regular peptide & nutraceutical IVs
Chelation
regular CaNa2 EDTA IVs

Ozone
4 sessions
Physiotherapy & Massage
4 sessions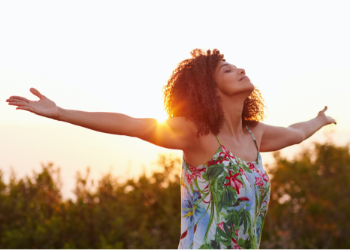 Benefits of stem cell therapy for Aging patients
Because we utilize a stem cell type that is cultured in our laboratory, rather than using adult stem cells coming from the patient's bone marrow or adipose tissue, we completely avoid the damage and potential risks associated with invasive cell-removal procedures. 
The regenerative potential of our anti-aging treatments using pluripotent stem cells and their exosomes play a crucial role in rejuvenating tissues that have been damaged over time by stress, diet, environmental factors, and injury, including the skin, bones, organs, and joints. These regenerative therapies can also re-activate and replenish the decline in stem cell supplies that occur with age. This, in turn, improves the body's natural process of repair and consequently increases human lifespan -  regenerative medicine at it's finest.
Reduced inflammation

The first benefit from the application of stem cells is a reduction of inflammaging, the chronic inflammatory process that results from the presence of senescent cells in aging damaged tissues. Pluripotent stem cells release immune factors and miRNAs that modulate this and reprogram tissue to a younger immune and metabolic age.

Improved organ function

Pluripotent stem cells signal repair and reprogramming in all 220+ tissue types of the body. Pulsing doses of pluripotent peptides and transcription and growth factors allow for renewed angiogenesis, neurogenesis, growth and regeneration. Over time this returns organ function to a healthy state, averting or reversing the development of age-related diseases.

Improved quality of life

Aging can take a toll on the body, the mind and quality of life. Energy levels, mobility, cognition are all affected when organ function declines due to degeneration. The clinical application of pluripotent stem cells and their secretome have the regenerative capacity to reprogram epigenetics of the tissues and gradually begin to reverse the physiological decline. Patients report many positive effects - more energy, better health and improved medical results. This vitality allows them to once again take up projects and physical activity they enjoy. Once we see a return of libido, we know we are reversing aging.
Keywords: aging, anti-aging stem cells, stem cell therapy